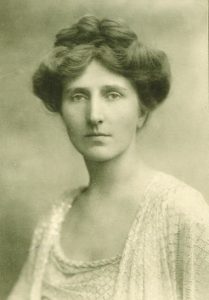 Alt Angela Phyllis Innocent
December 28 18 ?? – 19 ??
English mureed who met Hazrat Inayat Khan in London. From 1923 she was center leader in Italy, following Murhid's first visit to this country. During the summer schools in Suresnes she gave Mureeds extra information about the exercises they had received during their interviews with Murshid. She did this at the request of Murshid himself. She composed music for some Sayings from the Gayan.
In 1905 she published a historical work on the Italian city of Rapallo: 'Rapallo, Past & Present'.
Armstrong Mumtaz Ronald A.L. Khalif Hastings
Hastings, Sussex) August 10, 1892 – Sierre (Valais) August 21, 1978
English early mureed. He had enjoyed his education at St. Paul's School and at the University of Oxford. He met Inayat Khan in 1921 in Switzerland. He then had done a long study of Persian Sufism. He soon became Inayat Khan's private financial secretary. In October 1923 he was involved in the creation of the International Headquarters. That same month he was ordained to cherag. He was initiated by Inayat Khan in 1925 to Shaikh and in 1926 to Khalief. He was also editor of The Sufi Quarterly from 1925 to 1931. Later he was active in South America. First national representative of Argentina. He was married (marriage on September 20, 1926 in Geneva) to Lakmé van Hogendorp, the daughter of Mahtab van Hogendorp – van Notten. In 1930 he left the Sufi Movement because he could not agree to appoint Maheboob Khan as successor to Hazrat Inayat Khan.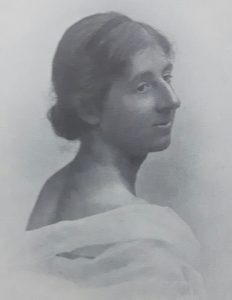 Benton, Rose
Early mureed from the London time (1914 – 1920). Was named Musical Representative of the Sufi Order in England in 1914.
Best, Nuria, Wendy, Elizabeth, Hilda
1895 – ??
Wife of Shabaz Best. The couple met in 1916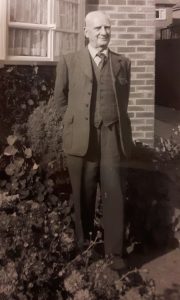 Best, Shahbaz Cecil, Eric Britten Shaikh
Leytonstone August 28, 1882 – Southampton 1972 (November 18th 1973 says a letter of his daughter Viraya, 1974 says another source: Nekbakht green card system)
English theosophist who met Hazrat Inayat Khan in 1916 and became mureed. Shahbaz came from a family of 13 children. His career consisted of the professions banker, trader, miner, soldier, publisher, semi-professional singer, and writer ("Genesis Revised" and "The Drama of the Soul") Was National Representative in Brazil for 30 years. In 1952 he returned to England. He died at the age of 91.
Further information from the Nekbakht files (letter of Viraya Best):
Married: 26 May 1918 to Elisabeth Hilda Wild (Sufi name Nuria)
Profession: Official with the bank of London and South America in Rio the Janeiro, Brazil, 1921 – 1938 when he retired.
Met Inayat Khan during the first War and was the first man in in England to be ordained Cherag. MAde a Murshid in 1939 by Maheboob Khan
Returned to live in England: 1952
Nuria died: Southampton, August 1968
"I had both their names inserted in the Book of remembrance at the Southampron Crematorium."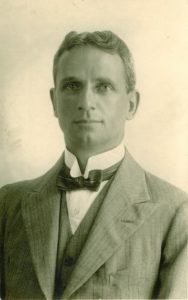 Shahbaz Best at a younger age
Best, Virya
Daughter of Nuria and Shabaz Best. Center leader of Southampton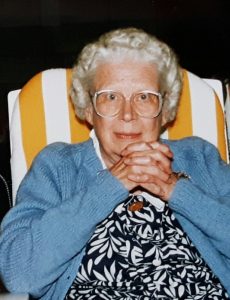 Bloch, Miriam Regina
(1889 – 1 March 1938) was a Jewish writer and poet       
Mureed from the London period. Issued the first autobiography of Hazrat Inayat Khan in 1915 entitled: 'Confessions'.
From her wiki page:
She was born in Sondershausen, in the Principality of Schwarzburg-Sondershausen (present-day Thuringia), and educated in Berlin and London. She was the third child of John (or Jacob) Bloch of Egbaston, Birmingham, editor of the German sporting journal Spiel und Sport (1891–1901).
She settled in London after the First World War and in 1919 launched a public appeal for the formation in England of a Jewish arts and crafts society. She contributed essays, stories and poems to a number of periodicals, and wrote articles and prose fiction for both Jewish and non-Jewish newspapers and publications in the United States, England and the British colonies. Some confusion was caused when it was wrongly claimed that Regina Miriam Bloch was the real name of Rebecca West.
She was noted for a compact treatise she wrote on the life of Inayat Khan and his mission to the West. She was interested in mysticism and contributed articles and book reviews to the Occult Review.
She died in London aged 49.
Brutnell, Akbar, Khalif
Father of Sitara Brutnell. Husband of Gulinar Brutnell.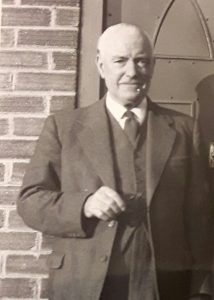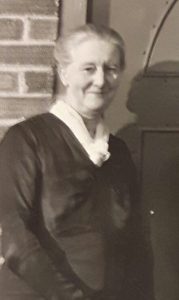 Brutnell, Gulinar
Wife of Akbar Brutnell. Mother of Sitara Brutnell.
Brutnell, Sitara
Murshida Sitara Brutnell, in the 1980's, moved from the Sufi Movement to the Sufi Way, the group of Fazal Inayat – Khan. Became his successor in 1990. She died in 2004.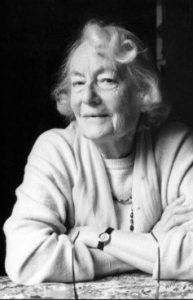 Sitara Brutnell in later years as Murshida of the Sufi Way
Brutnell, Nazaar
(Details will follow)
Craig, mister David (Munir?) (Sheikh)
An Englishman (or more likely an Irishman, see note 96 in the book 'Recollections of Inayat Khan and Western Sufism' by Hein Horn) who lived with his wife in Rome in the 1920s because of his work at 'British Airways'. In November 1923 he met Murshid in Italy, where he was initiated by him.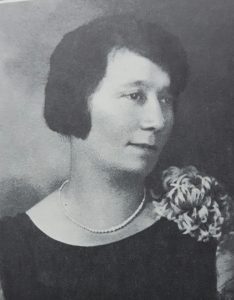 Craig, Mrs. Munira, Giselara
Wife of David Craig. Worked with her husband for the Sufi Movement in Rome.
Cripps, Miss Barkat
English mureed, on the summer school photo of 1926. No further biographical data available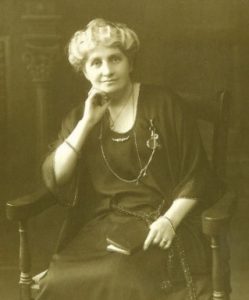 Dowland, Nargis Jessie Eliza Khalifa
1866 – Date of her passing: December 29, 1953
English mureed from Southampton. Initiated by Hazrat Inayat Khan  in 1919. In the 1920s he wrote several books on Sufism: At the gate of discipleship, The lifted veil, Between the desert and the sown, Wine from the tavern. From 1921 to 1933 she was the national representative of England. Together with Sophia Saintbury Green and Hazrat Inayat Khan, she designed the Universal Religious Service. She was the owner and manager of the former Polygon (House) Hotel in Southampton.
Gibbings, Cecil,
data unknown, approximately he lived in the period 1900 – 1980
Lived in Petersborough. Did a technical engineer in WWI and WWII. After his retirement he became a priest in the Church of England. Was mureed from Hazrat Inayat Khan from 1924 onwards. Wrote the book 'Divine Healing' (1976)
In the early 1960's when Westwood airfield was redeveloped for housing, the then incumbent of St.Botolph's, Longthorpe, the Rev'd Cecil Gibbings, saw the need for a church to serve the people coming to live there. (Source: http://www.stjudepeterborough.org.uk/about-us/our-history/)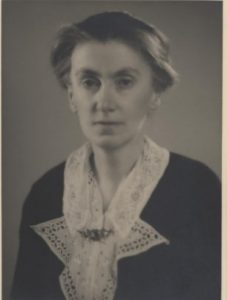 Goodenough, Sharifa, Lucy, Murshida, Khanum,
London August 5, 1876 – Suresnes March 8, 1937
Lucy Goodenough was the second daughter of Colonel W. H. Goodenough (later Lt. General Sir William Goodenough K.C.B.) and of Mrs. (later Lady) Goodenough, born Countess Kinsky.
She met Hazrat Inayat Khan in London in 1916 and became a mureed quite quickly. She became one of the first four Murshida's of the Sufi Movement and provided for many years the composition and distribution of the papers for the various centers in the world. In the 30's she was the national representative of France as successor of Baronesse d'Eichthal. In the thirties she gave a lot of lectures on Sufism in France and Austria. Besides English she mastered French, German and Italian. It is said that she even knew Dante's Divina Comedia by heart.
Gruner, Dr. O. Cameron, M.D.  (Khalief)
Altrincham, Cheshire, England, 1877 – Montreal 1972
Gruner was an English doctor. In addition, he was a scientist, philosopher, linguist, musician, artist and writer. In 1896 he began his medical studies at the 'Owens College' (university) in Manchester. After completing his studies in 1901, he became a general practitioner. In 1908 he received the title M.D. (medical doctor). In 1910 an appointment as assistant professor of pathology followed. He published his first work in 1913 entitled 'The Biology of Blood Cells'. After a stay in Berlin he returns to England to go into military service. This lasted until 1919. He lived in Leeds during this period. It is during this time that he met Hazrat Inayat Khan. At some point he examined the blood of Murshid under a microscope and discovered cells with a peculiar pointed shape. Murshid also puts him in contact with the medieval doctor Avicenna, whose work Gruner will later study extensively and translate.
In 1931 he and his wife leave for Montreal Canada. He finally retires in 1945.
In the 1960s he wrote an index for the first six volumes of 'The Sufi Message of Hazrat Inayat Khan'. On 16 May 1965 he received a certificate from I.C.R.F. (International Cancer Research Foundation) because of his pioneering work in the field of research into blood and other body cells.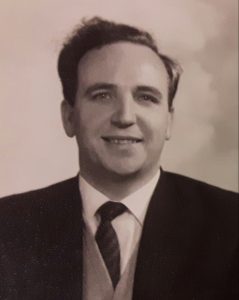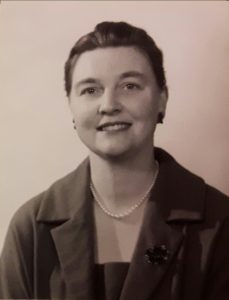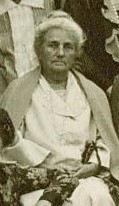 Jones, Reza Sibylla
Mureed from the London time. She then visited the summer schools in Suresnes
Lloyd, Kefayat, Shama, Gladys Isabel, Shaikha,
Shawbury, Shropshire 1866 – 1938
Early mureed from the London period. Developed the Healing Service. Regular participant at the summer schools in Suresnes. In her home in London, Tregunter Road 33, the first Universal Worship in the history of the Sufi Movement was held on May 7, 1921.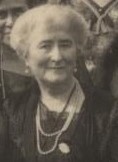 Reynolds, Halima, Jane
Mureed from the London time. In the spring of 1917 she received her laqab (Sufi name) Halima. Later that year followed her initiation and an appointment as representative of the Sufi Order. In the spring of 1918 became a member of the managing committee of the then Sufi Society. She put the first hand to a healing service with strong Christian Science influences. In The Sufi of January 1920 we read:
A healing group was formed at the suggestion of Mrs. Reynolds
So the first healing group will have arisen in the course of 1919 with Halima Reynolds as representative and secretary. Kefayat Lloyd would later design a definitive form of healingservice that is still performed within Sufi circles to this day. After the London time she disappeared from the scene.
Saintsbury Green, Sophia, Murshida,
Death Day: 2 March 1939
Early mureed from the London time of theosophical origin. Together with Sharifa Goodenough, Fazal Mai Egeling and Rabia Martin, she was one of the first four Murshida's of the Sufi Movement. She developed the Confraternity of the Message, the Ziraat and had a great influence on the realization of the Universal Religious Service. Eminent employee of Hazrat Inayat Khan.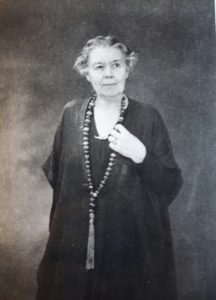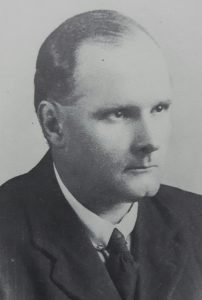 Scott, Dr. Sir, Arthur Bodly (Sheikh)
Born in 1885
Son of Thomas Bodley Scott and Adeline Savory. English Mureed who became a member of the Sufi Order in 1921. He was named Khalif during the summer school of 1921. Was married to Winifred Kate Harrison. Together they had four children.
Skinner, Margaret
London mureed who gave Hazrat Inayat Khan and his family a house at Gordon Square 29 in London. After a conflict in 1920, the rent was canceled and the family moved to France where eventually the legendary community in Suresnes was formed. After a reconciliation with the Khan family, Mrs. Skinner remained active for many years within the Sufi Movement, among others, as a publisher of The Sufi Quarterly.

Williams, Zohra, Mary
First mureed of Hazrat Inayat Khan in England. In 1915, he gave him the opportunity to establish a Khankah at Ladbroke Road 86 in London. Left the Sufi Movement in 1920 after the emergence of Sherifa Goodenough and the theosophical influx into Sufism.