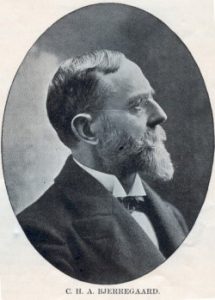 Bjerregaard, Carl Hendrik Andreas, (not a mureed)
Denmark, 1845 – New York 1922
American of Danish descent. Theosophist. Involved in CLassical Sufism before the arrival of Hazrat Inayat Khan to America. Head of the Astor Library from 1879 in New York. He gave Hazrat Inayat Khan access to the Sufi literature collection there. Published at his request a translation of the verses of Omar Khayyam in 1915.
Connaughton, Edward Patrick Augustine (Khalif)
Manorhamilton, Ireland 1887 – ??
American mureed from Irish descent. Youngest son of John Connaughton and Hannah Mc Fadden. He left for Tenerife in 1908, where his interest for spirituality began. In 1912 he married Marion Pritchard Davis. The couple had one son. During WWI he assisted in various military hospitals and worked in the British diplomatic service. In 1915 he reads about Sufism for the first time and contacted the center in London. However, Murshid makes a tour at that time. In September of the same year he and his family left for California where in 1918 he was initiated as mureed by murshida Rabia Martin. In 1919, during a voyage in England, he was appointed Khalif by Murshid. In 1921 his wife died. Two years later he remarried with Angela Theresa Sieys in San Francisco. He met Murshid again in 1923 in New York. Eventually he settled down with his family in Santa Barbara, where he successively runned a bookstore, opened an art studio and worked in real estate.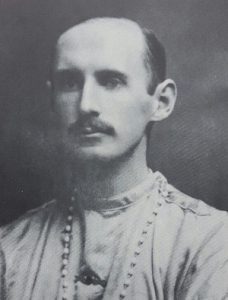 Cushing, Khushi Marya, Shaikha,
Year of death 1948
American mureed who worked for Sufism in New York. Organized lectures for Hazrat Inayat Khan during his tour in America (February – June 1923) and recorded these lectures in shorthand. She visited the Summer Schools in Suresnes in the 20s of the last century. For the first time this was in 1922 when she was initiated by Murshid. She was the secretary of the Jamiat Council during the 20's.
Engle, Fatah Earl
1888 – 1955         
Fatah was born in the state of Indiana. He became an orphan at the age of five and was subsequently admitted to a farming family where he acquired the knowledge and skills of the farm. After his high school he went to study. He picked up several studies: agricultural studies, psychology, philosophy and English. In 1919 he met Murshida Rabia Martin, with whom he apprenticed. After he met Inayat Khan in 1923 on his visit to America and was privately initiated by him, he escorted him from San Francisco to New York on  May 1o and then returned to Suresnes on the 9th of June, where he assisted him that year with the annual Summer School. He would stay in Suresnes for a year and was personally guided by Murshid.
In that year he took on the following tasks:
Arrange accommodation for visitors to the summer school
Planning the organization of the Mureeds interviews with Murshid
Ordering and importing books for the summer school
Maintaining the car of Inayat Khan and to drive him and his family on occasion
Maintaining the garden at Fazal Manzil
Doing some shopping for the family in the local market together with Musharaff Khan
After the death of Murshid he returned to New York, where he led a center for 12 years. In 1942 he moved with his family to Cleveland, Ohio and he started to set up a center there.

Fatah Engle at a young age
during a Summer School of the late twenties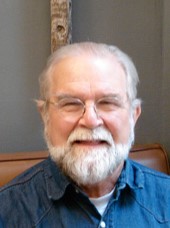 Graham, Shariff – Munawwir,  Donald,
(1942)
American mureed from the Inayati Order (formerly Sufi Order International). Intensively involved in the management and research of the archive of the Nekbakht Foundation and the publication of The Complete Works. Stayed for a long time in Suresnes. Returned to America in 2012.
Hoeber,  Mrs. Laura Sheikha
Visitor from the summer school of 1923. Accompanied Murshid on a tour through Germany in October 1924. In Munich she accompanied a group of mureeds for some time.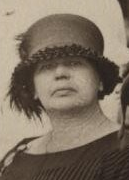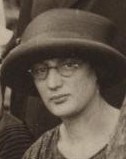 Hoeber, Miss.
Visitor from the summer school of 1923. Daughter of Mrs. Hoeber
Lewis, Sam, Samuel, Murshid,
October 18, 1896 – January 15, 1971
Also known as: Sufi Ahmed Murad Chisthi. American mureed from the 20s of the last century. For years was the right hand of Murshida Rabia Martin. recorded the speeches of Murshid during his visits to the United States in 1923 and 1926. After the death of Rabia Martin, he founded his own movement: the Sufi Ruhaniat Society. Introduced in the sixties the so-called 'Dances of Universal Peace' to a largely new and young audience.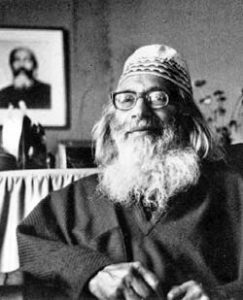 Sam Lewis later in life, late 1960s
Martin – Ginsberg, Rabia Ada, Murshida,
1871 – 1947
The first mureed ever initiated by Hazrat Inayat Khan: in San Francisco 1911. Became Murshida in 1916/17 and led the American centers until 1927. She then set up her own organization after feeling past for the leadership of the Sufi Movement.
Nawn, Munira, Genie
American (New York) mureed of Hazrat Inayat Khan from 1911. Wrote her memories of that early period in: 'Forty years of Sufism' a special Sufi Quarterly edition of 1950.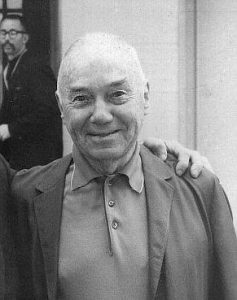 Reps Paul Saladin
(1895 – 1990)
Saladin Reps was an American poet and artist. In the twenties he moved in the circles around Rabia Martin and Sam Lewis. He is seen as one of the first Haiku poets in the West. He has traveled extensively in the far east and published a number of books on Zen, which have also been translated into Dutch.
Stadlinger, Hayat, Helene
Data unknown. Lived in the period 1900 – 1985 in California.
Met Hazrat Inayat Khan during his visit to San Francisco in 1923. Traveled to Suresnes in 1925 and was initiated by Saintsbury Green. Visited the famous Samadhi Silences during the summer school.