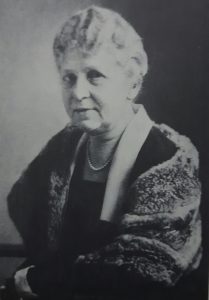 Meyer – von Reutercrona, Mrs Hilda, Sheikha Sarferaz
1863 –
Almgren, Alim
No further biographical data available yet.

Almgren, Shanti
No further biographical data available yet.
Angström,  Karima Anna-Greta
19 februari 1903 – 1999
Swedish mureed, visited the summer schools from the 30s. Was in the 40s, 50s and 60s national representative of Sweden as successor to Ulma Haglund who died in 1943. Karima himself reached the age of 96.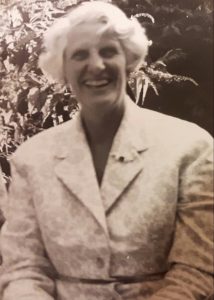 Bergström, Jamuna
Swedish mureed who assisted Murshid Ali Khan in the 1950s when he stayed in Geneva in the Headquarters apartment (Rue John Rehfous 11).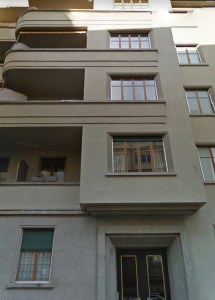 Rue John Rehfous 11, Genève
Haglund, Ulma (Elsa Maria) Khalifa                          
June 5, 1892 –  August 23, 1943
When Elsa Maria Haglund was born on 5 June 1892, in Norrköping, Norrköping Sankt Olai, Östergötland, Sweden, her father, Anders Gustaf Alfred Haglund, was 44 and her mother, Emma Carolina Bergström, was 42.
Swedish mureed and center leader in Stockholm. In 1924 she met Inayat Khan who held a lecture in Stockholm (in the buildings of the Medical Society in Klara Östra Kyrkogata 10). She then founded a department of the Sufi Movement in Sweden. She published articles in The Sufi Quarterly in the 1930's and translated a number of books by Hazrat Inayat Khan into Swedish. She was typified by him as Biqimti, i.e. Priceless.
The Sufi Movement had its first premises in Snickarbacken 6, in Humlegården in Stockholm. Elsa Haglund himself lived in Kungstensgatan 3, just below the Engelbrekt Church, a few hundred meters to the north.
Elsa died of tuberculosis in 1943.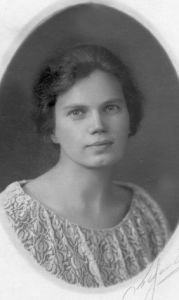 Berild, Munir
Further details follow
Berild, Karim
Son of Munir Berild ?