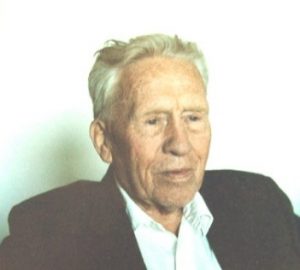 Beorse (Björset) Shamcher Bryn
Oslo 26 april 1896 – Berkley 1980
Noorse mureed van Hazrat Inayat Khan vanaf de Suresnestijd in de jaren 20 van de vorige eeuw.
November 1924: terwijl hij een student was in de yoga traditie en lid was van de Theosofische Society en de Orde van de Ster, werd hij door Sirkar van Stolk gevraagd de lezing van Murshid in Oslo simultaan in het Noors te vertalen. Vervolgens werd hij tijdens een treinreis door Murshid ingewijd; (zie ook Biography, pag. 491)
SHAMCHER BRYN BEORSE: OTEC PIONEER, ECONOMIST, SUFI.
Born Brynjolf Bjorset, April 26, 1896 in Christiania (Now OSLO), Norway. Died April 29, 1980 in Berkeley, California. With his wife, Evelyn Jones, the family included a son, Bryn Jr., and daughter, Daphne.
Originally named Bryjolf Bjorset, and known to the Sufis as Shamcher, Bryn Beorse was a generalist, engineer and economist who was also a western mystic. Beorse was born in 1896 in Christiania, Norway. His family included his mother, Helga, his father Eivin Bjorset (Norway's chief hydrographer), and his two sisters.
ENERGY AND ECONOMICS
From age 16 he had seriously studied psychology, sociology, world religions, yoga, and Sufism. Educated in Norges Telniske Hoiskole (Norway's MIT), in 1919 he graduated with honors as a "diplomingenieur' from Norges Teckniske Hoiskole (Norway MIT) with 0.1 (Outstanding) in economics. Then began a period of world travel in which he visited and lived in 67 countries, working in several of these and learning 12 languages…
WORK AND WORLD TRAVEL
He was a jackaroo, the lowliest hand on a sheep station in Australia, and an engineer in Dayakland, where he had an out of body experience when nearly attacked by a Dayak chief in what is now Borneo. While building ports and railroads in Turkey, he advised Saraguglu Shukri Bey, Secretary of the Treasury for the 'Young Turks' on the financial structuring of the new republic, when Kemal Attaturk took over Turkey, and also savoring of the teachings and music of the Mevlevis, a sufi branch in Turkey.
In India and Indonesia he built irrigation works while continuing his Yoga studies. In Norway, while building factories and residences, he wrote "After Us the Glut' at the request of Dr. Nygaard, President of Aschehoug publishers. This survey of world resources and how better to utilize them netted him a managing directorship of a new banking venture in which the Government cooperated. This system was"Nordic Clearing" and is outlined in the book Distribute or Destroy.
In the USA, from 1940, he worked as a director of a small company making dynamic balancing machines, while talking to bankers and economists about the Norwegian banking venture. This was brutally stopped by the Nazi invasion. A spy in WWII, Shamcher volunteered for many dangerous missions, saying that at 44 he had lived his life, and the younger men should be given a chance to do the same.
He served in both World Wars, with the Coastal Defense forces in Norway in WWI and with the British Air Forces in WWII, attaining the rank of captain and serving with MI6, the Air Force Intelligence Agency. In 1943 he had planned, along with several German generals and the British MI5 and MI6 (the equivalent of the American CIA) to kidnap Hitler and "place him in a nice British apple orchard where he could spend the rest of his life munching apples and complaining to newshawks." Based on detailed information received at M.I.5, he drew, with M.I.6, this infallible plan to kidnap Hitler, and end World War II in the fall of 1944. All British, including the cabinet were reported supporting it enthused. F.D. Roosevelt turned it down (he was told): "The Germans must be beaten so they know it." Millions more died.
Later he commuted from the front to serve on a Norwegian monetary commission to plan recovery. His 'minority plan' was accepted, later, by the Norwegian congress. He was an official advisor — member of a government commission – to straighten out Norway's economy after the wreckage of World War II.
After WWII he went to France to work on engineering studies, during which he was introduced to Ocean Thermal Energy Conversion while working for the French company Energie des Mers on the design and construction of the Abidjan (Africa) OTEC plant in 1947. After the war he wrote books on economics and worked on research for this promising OTEC system of benign solar power from the sea. He brought this system to the United States in 1948, marrying Evelyn Jones and settling in Berkeley, California. Here he did pioneering work in seawater conversion and ocean thermal power at the Seawater Conversion Laboratory of the University of California, where three laboratory OTEC models were built. He joined the University of California in 1950 as a research engineer, first in desalination, later in air pollution, and a close and precious liaison with students.
In 1954, he submitted to the chancellor at Berkeley, as a result of discussion with Dr. Eugene Burdick, a plan for comprehensive energy research, linked to student participation. Everybody saw the coming energy shortage even then. Beorse worked with several foreign governments on an OTEC desalting process which he claimed "could operate on only a 9 degrees C total thermal difference and with only a fourth of the energy input of any other distillation desalting project." Beorse had several talks on OTEC with Prime Minister Nehru in India in 1959, and continued his correspondence with Indian energy advisors as recently as later 1979. Similarly with the National Research Centre of Cairo on utilizing the hot brines of the Red Sea through OTEC technology.
During his eleven years at the University he had been farmed out to other tasks, one year with the X-15 experimental plane, particularly the nitrogen cooling system, two years with Boeing 707 jet and Bomarc Missile, one year as assistant to President Hans Hosli of the Hispano Suiza Rocket Factories in Geneva, Switzerland, working on strategic and technical matters.
He tried at one time to leave the world and to retreat into a meditation cave, only to find it already inhabited. Upon hearing a sound from within, Bryn reached into the darkness and grabbed a handful of bristly fur, resulting in another sound he said he'll never forget. "A Himalayan bear told me to get out of there and go back to work on OTEC," he said, "so here I am back in the world."
Just before completing his term at the University of California, he began working with Arthur Schlesinger and Seymour Harris of the Kennedy Administration on a multi-survey project that was hoped to lay the foundation for continuous full employment. Dr. Harris was Senior Advisor to the Secretary of the Treasury. The work gained momentum until a comprehensive meeting was planned "as soon as the President would return from this political trip to Texas." The assassination paralyzed the project. Later he joined Dr. John H.G. Pierson, retired economic advisor to the United Nations, in his thirty-year long fight for full employment, working to establish Guaranteed Full Employment in the United States and other willing countries.
Later, while working as a Value Engineer at the Keyport Torpedo Station of the U.S. Navy, he took advantage of a 15-year right-to-work rule in the Civil Service. He avoided mandatory retirement from the Navy until December 1976, when he became one of the oldest civil servants in the US at the age of 81. Returning as emeritus to the University of California at Berkeley, he again took up his major goal: the development of Ocean Thermal Energy Conversion. At 77 he said, "My age, 77, is a bare minimum for understanding our present complex civilization and environment."
Dr. Jacques Menetrier, the Paris universal genius (medic, physicist, author, artist) tried his new device on him in 1961. "Bryn," he said, "You are 35, just a baby." He replied that he was 65 at the time. "No, no," the doctor said, "I mean, your most overworked organs are 35 years old, the rest younger. You will live happily, actively, till you are 120 calendar-wise."
Bryn Beorse passed away on April 29th, 1980 at the age of 84, following a stroke. His last 30 years were persistently dedicated to OTEC, with his daily behind-the-scenes efforts consistently bearing fruit. As he was never a glory-seeker, his efforts over many decades toward seeing OTEC implemented are generally unknown and unheralded. Some of his efforts are outlined in Mansur Johnson's book, Shamcher: a Memoir of Bryn Beorse and his Struggle to Introduce Ocean Energy into the United States. Bryn Beorse was still working as a research associate at the Seawater conversion Laboratory of the University of California in Richmond at the time of his death. At his request his remains were donated to the University of California at San Francisco for scientific use.
SUFI
As a pupil of the great sufi musician and teacher Hazrat Inayat Khan Shamcher Beorse attended Summerschools in Suresnes in the 1920s, and was first active in the Sufi centre in Christiania (now Oslo.) His work as an engineer and economist took him throughout the world, where he performed Universal Worship and encouraged Sufi activities in over 65 countries. Shamcher, with his dear friend Sam Lewis (Murshid SAM) ( the founder of the Dances of Universal Peace or Sufi Dancing) and his colleague Paul Reps (author and teacher), may have been only original pupils of Inayat Khan active in the Bay Area during the 1950s.
He was instrumental in encouraging Pir Vilayat Inayat Khan to take his role as head of the Sufi Order as well as encouraging the connection between Murshid SAM and Pir Vilayat that produced a flowering of universal Sufi activity in North America in the late 1960s and 1970s. He was also close to Pir Hidayat Inayat Khan, the musician and composer, who later became the leader of the Sufi Movement. Connections include American mystic Joe Miller, Shahabuddin David Less, and many others too numerous to mention.
An accomplished yogi and Sufi, Shamcher was instrumental in developing Sufi centres throughout the world, in the tradition of Inayat Khan. He had particular fondness for the Sufis in Canada, and he guided and inspired Sufi Centers in Edmonton, and throughout Western Canada.
He taught that Sufism was older than Islam, and was not held within any one particular religion. Shamcher always said he didn't believe in a hierarchical teacher/disciple relationship, yet he was devoted to Hazrat Inayat Khan his whole life, and had many loving students, often with widely divergent views and affiliations.
As an elder and Sufi, Beorse taught and guided many younger people of the day to find the inner guidance that would help them develop their life's purpose. He was insistent that the time for one-sided passive meditation was no more, and that the inner spirit of guidance, our intuition, was to be awakened and developed to serve humanity. Just as technology is the application of science, so is serving humanity the natural application of the meditative life. Beorse referred to the yogis who do not identify themselves with their bodies but see the whole environment, the whole planet, as themselves.
LIFE AS A DUNITE
In the late 1920's and 30s the coast of California was dotted with spiritual communities, temples and metaphysical groups, each dedicated to alternative lifestyles ready for the coming "Age of Aquarius", The New Age. The community in the Oceano Dunes required nothing at all from anyone who wished to join in the dunite way of life. The dunes were a place of total independence and self sufficiency. Some dunites were social, others were hermits, never seen for weeks or months, either meditating or hiding from the law. It was the perfect place to disappear from the world. This utopian community of radical individuals was a decentralized independent association of hermits and hermeticists, of yogis and boogeymen.
Beorse's book, Fairy Tales are True features one of the rare accounts of life in the Dunes of Oceano, where he lived on and off during the late 1930's. Much of his description of the Dunes is true, with only a few names changed and situations condensed. For example, "Dreamwood" really existed: he was the artist Elwood Decker. "Hugo" is the poet and early dunite,Hugo Seelig.
In the Dunes of Oceano mystics, free-thinkers, poets, painters and photographers mingled freely with drifters and others on the fringes of society, in a place so pure and beautiful it was photographed over and over again by Ansel Adams, Edward Weston and many others. Those iconic American images were not inspired simply by sand dunes alone, but by the remarkable community there. The loosely connected group called the "dunites" was expanded and stimulated by the astrologer Gavin Arthur (grandson of US President Chester Arthur). Here the Irish mystical folklorist and friend of the Faeries, Ella Young, named Gavin's cabin Moy Mell (after the poets' Pasture of Honey in the Gaelic afterlife). Bringing with him the legacy of Whitman and Carpenter, Gavin Arthur openly embraced life in loving compassion, nurturing an independent, inspiring and stimulating environment for all who wished to participate. Later, in San Francisco, Arthur helped nurture counterculture through the decades of both the beat and hippie movements, retaining connection with Murshid SAM and Shamcher.
During the Great Depression, economic theories were hotly debated in the dunes, forging a new way of thinking. Not confined to only socialism and communism, active discussion of new concepts ranged through Social Credit, barter, giro-credit, and other economic innovations. In the mid-1930's Shamcher's well-received economic book, Distribute or Destroy, had been published, and was quoted in the book by sometime dunites Luther Whiteman and Samuel L. Lewis, Glory Roads: The Psychological State of California.
AUTHOR
Bryn Beorse was the author of many books, primarily on various aspects of energy and economics, philosophy and knowledge gleaned from his many years of travel, association with extraordinary individuals, and years of dedicated meditation. He was a proponent of the application of meditation to action, and of following inner intuition to solve the problems of life.
PUBLISHED WORKS
• Efter Oss Kommer Overfloden (after us the glut). World economic survey. Aschehoug Publishers, Oslo Norway 1934
• Distribute or Destroy economic overview, Alpha Glyph Publications, 2015, (previously Nott, London,1936)ISBN 978-0-9783485-6-4
• Fra Kriser til Kredit Kontrol (From Crises to Control of Credit), with co-author, Grundt Tanum Publishers, Oslo Norway 1937
• The Future is Ours, Analysis and proposals for USA Economy, Forum Publishers, Boston 1948
• Man and This Mysterious Universe: the Authorized Edition, a survey of Western and Eastern sciences, Alpha Glyph Publications Vancouver 2015 ( previously Philosophical Library New York 1949) ISBN 978-0978348571
• A State of Almost Happiness, a 'factual novel' from China and Tibet Manyland Publishers, New York 1972 (in process of republication)
• Planet Earth Demands: Energy, Economics, Employment and Our Inner and Outer Environments, Alpha Glyph Publications, 2014, ISBN 978-0978170592
• Every Willing Hand: Community, Economics and Employment, Alpha Glyph Publications, 2014, (previously Hu Press, 1979) ISBN 978-0978348540
• Fairy Tales are True: Silent Reach from the Dunes to the Kumbha Mela, Alpha Glyph Publications, Vancouver 2014, (previously Hu Press, 1978) ISBN 978-0978348557
• Letters: Shamcher Beorse and Carol Sill (1974-1977), Alpha Glyph Publications, 2012, ISBN 978-0978170554
• An Interview With Shamcher Beorse, with Jelaluddin Boru, Alpha Glyph Publications, 2007, ISBN 978-0978170585
REFERENCES
1. "Shamcher Archives".
2. Johnson, Mansur (2006). Shamcher:A Memoir of Bryn Beorse and His Struggle to Introduce Ocean Energy into the United States (PDF).
3. "Sufi Message of Inayat Khan".
4. Biography of Pir-O-Murshid Inayat Khan. East-West Publications. 1979. ISBN 978-0856920110.
5. Johnson, Mansur (2006). Murshid: A Personal Memoir of Life with American Sufi Samuel L. Lewis. Peaceworks. ISBN 978-0915424160.
6. Sokoloff, Carol Ann (2000). New Sufi Songs and Dances. Ekstasis Editions. ISBN 978-1896860756.
7. Bennett, Clinton; Ramsey, Charles (2012). South Asian Sufis Devotion, Deviation and Destiny. Bloomsbury. ISBN 9781441151278.
8. Beorse, Shamcher Bryn (2011). Letters: Shamcher Beorse and Carol Sill. Vancouver, BC: Alpha Glyph Publications. ISBN 9780978170554.
9. Beorse, Shamcher Bryn (2014). Planet Earth Demands. Vancouver BC: Alpha Glyph Publications. ISBN 9780978170592.
10. Hammond, Norman (1992). The Dunites. Arroyo Grande, Ca: South County Historical Society.
11. Beorse, Shamcher Bryn (2014). Fairy Tales are True (2 ed.). Vancouver, BC: Alpha Glyph Publications. ISBN 978-0978348557.
12. Hammond, Norm. Elwood: Spirit of the Dunes. Amazon.
13. "Dune Forum". South County Historical Society. Retrieved 9 May 2015.
14. Whiteman, Luther; Lewis, Samuel L. (1936). Glory Roads: The Psychological State of California. Thomas Y. Crowell.
15. Beorse, Shamcher Bryn (2015). Distribute or destroy (2 ed.). Vancouver, BC: Alpha Glyph Pubilications. ISBN 978-0-9783485-6-4.
Source / Bron: http://www.shamcher.com/about-shamcher/
Mrs Bjerke, Basjiran
Bezocht de zomerscholen in de jaren '50 en '60 in Nederland. Vanaf 1947 was ze Nationaal vertegenwoordiger van Noorwegen. Nog geen verdere gegevens bekend.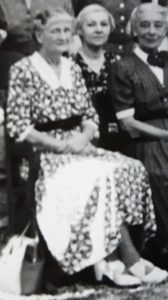 Deinboll, Kadir en Vadan
Mureeds uit Oslo rond de jaren '50. Het echtpaar had twee kinderen: Rahmat en Rahah. Adres in Olso: Osterliveien 37b, Lamberseter, Olso, Noorwegen. Goede vrienden van Musharaff en Shahzadi.
Egeberg, Akbar, Halvor
Oslo, 13 april 1893 – Gothenburg (Zweden) 7 mei 1941
Nationaal Vertegenwoordiger van Noorwegen 1935 – 1939. Woonde in Oslo. Akbar werd slecht 48 jaar.
Kjösterud, Fröken Susanna,
1867 – 1932         
Noorse, mureed vanaf 1924. Centrumleidster van Oslo. Nationaal vertegenwoordigster van Noorwegen vanaf de tweede helft van de jaren '20 tot waarschijnlijk 1931.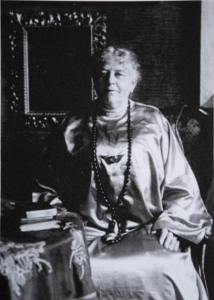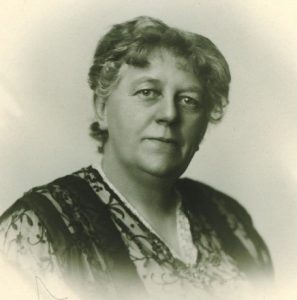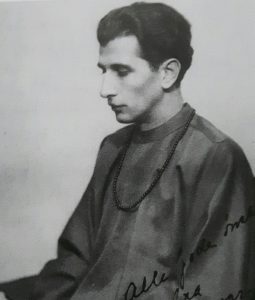 Salomonson, Sajwar
Noorse acteur. Nationaal vertegenwoordiger van Noorwegen van 1932 tot 1935. Bezocht in de jaren '30 de zomerscholen in Suresnes.